John Fulbright – Cabot, AR
501-529-7467
|
john@shootersuniversity.com
|
www.shootersuniversity.com/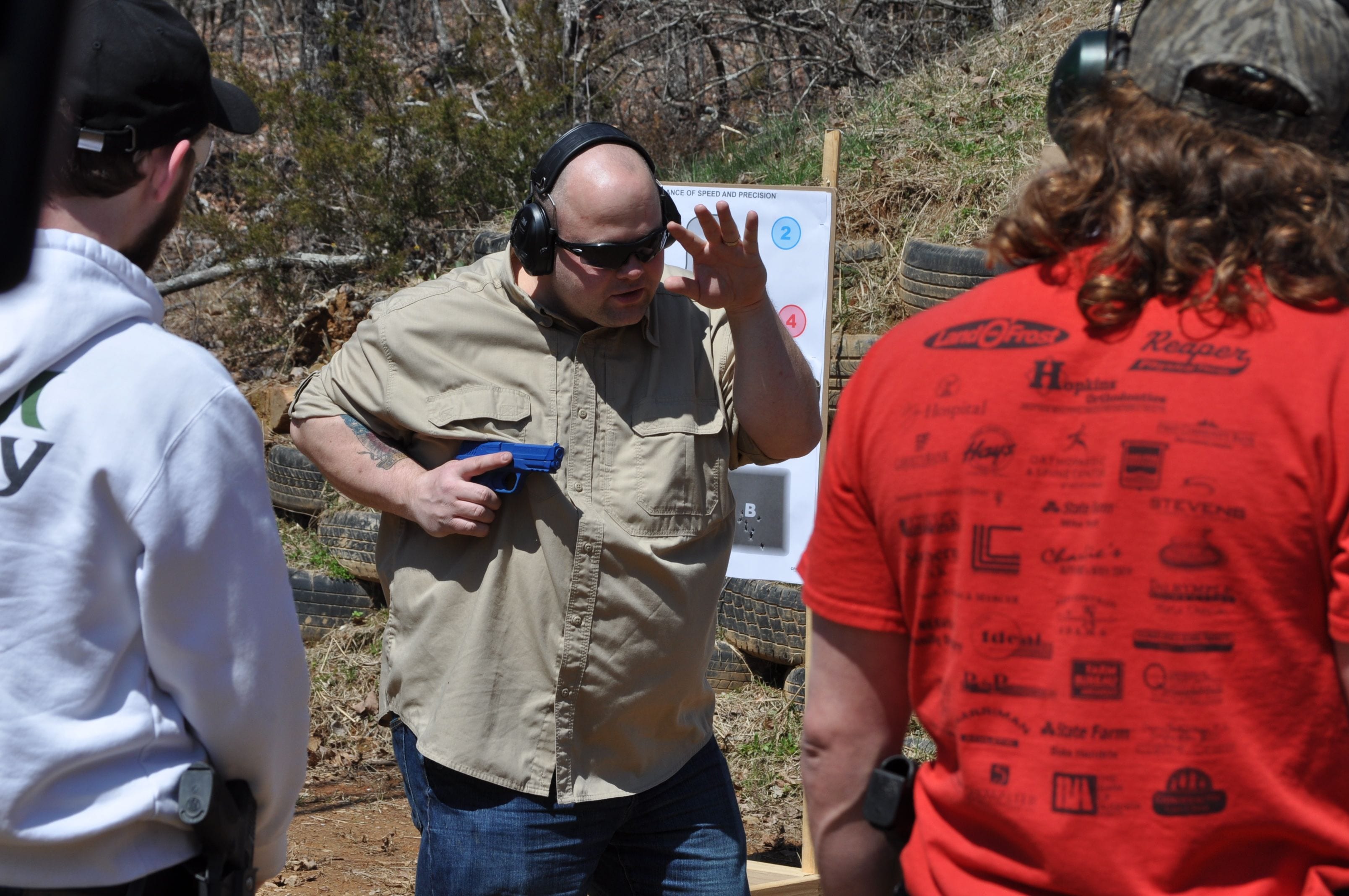 Bio:
John Fulbright is the owner of Shooters University, LLC, a firearms training company teaching students at all skill levels, how to use their handguns more efficiently for defense and counter ambush situations.  John started 777 Logistics Group, LLC, and Shooters University, LLC, after his deployments to Iraq and friends asked him for advice on what handgun purchases and basic shooting skills.
John started getting involved in training while he was serving in the Marine Corps and continued in the Army.  John did two deployments in support of Operation Iraqi Freedom.  John is now a firearm instructor for his police department and lead instructor for his company. John is certified in Less Lethal Instructor for ALS Technologies, Certified USCCA Instructor, NRA Instructor, Shotgun Breaching Instructor, Instructor 1 through the National Fire Academy, and Intuitive Defensive Shooting Instructor through I.C.E. Training.
Why CFS:
When I took my first Intuitive Defensive Shooting (CFS) course I knew that I wanted to teach this program to my own students.  I have trained with many different instructors and traveled around taking several classes from big name companies. However CFS just makes sense and I like the fact that there is a reason "why" for everything you teach.  I also like CFS because it was a thoroughly scientific and common sense approach to counter-ambush training.  This is the most comprehensive shooting course that I have ever taken.
There were no results found.