Gonzalo Senosiain – Mexico City, Mexico
cursos@combatmf.com
|
http://combatmf.com/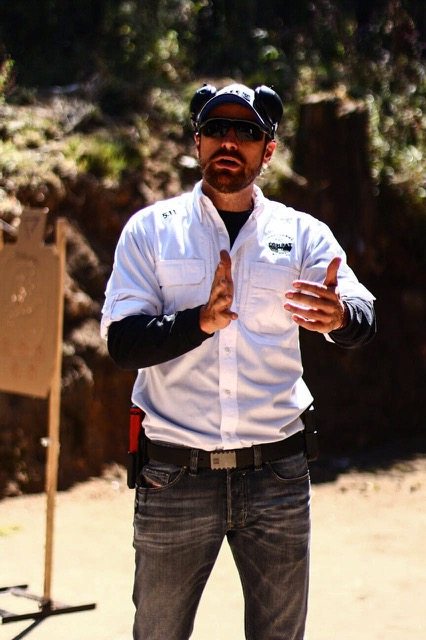 Bio:
Gonzalo is the founder and owner of COMBAT MF, a training company based in Mexico City, specialized in providing special combative training for civilians, military and Law enforcement personnel.
He is an NRA Certified instructor for Basic Pistol, Personal Protection in The Home, and Personal Protection Outside of the Home. Gonzalo begun shooting 33 years ago with his family as a hunter but his instructor journey begun in 2001 teaching basic firearms handling, handcuffing and searching and transportation techniques as an Assistant Instructor mostly to police departments all over the country, since 2002 he has trained mayor executive protection details around the country, has protected world known artists, CEO´s from large international companies and politicians. 
In 2013 he finally decided to get international firearms certifications and flew to the US to certify himself in different NRA instructor programs. He then realized that those programs were very basic and begun searching and training with different instructors when he finally met the CFS program and knew that this was the program that he wanted to specialize in. This same year he founded COMBAT MF, a private company dedicated to train civilians, law enforcement and military personnel in the new ways of the gun and self defense. 
Since then, Gonzalo has secured training contracts with mayor security companies and several Law Enforcement Agencies in Mexico and Peru; in January 2015 he was asked to train military personnel assigned to the Estado Mayor Presidencial (Mexico's Presidential security service), he has trained members of Interpol, Marina (Mexico´s Navy), Mexican Army Special Forces and several police departments all over the country. Gonzalo is also a very renowned competitor in his county, is a sponsored shooter and trainer by 5.11 Tactical, Global Risk Prevention and Aguila Ammunition.
Why CFS:
After certifying myself in the NRA instructor programs, I knew that my training had to climb many levels and had to be focused in more realistic systems as well as systems that not only worked under theory but under empirical information and that´s when after doing months of research I found the program. This search took me to another trip to the US to get to know and understand the program and then I knew I was in the right path to becoming a more efficient Combative Shooter. Since then we in the company have developed well trained people through latin america, people better prepared to respond in the best way possible in a Dynamic Critical Incident but even better we have carried this concepts to many different students, some of them knife students or adapted them to Force On Force scenarios and to other life threatening training.
There were no results found.