Ernie Traugh – Marion, IA
cvogunteacher@yahoo.com
|
http://www.cedarvalleyoutfitters.org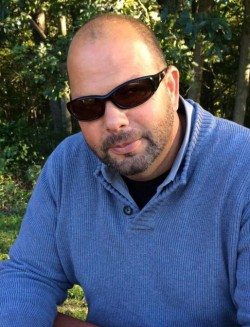 Bio:
Ernie Traugh is owner of Cedar Valley Outfitters, Eastern Iowa's one-stop shop for guns, ammo, gear & training since 2001. On top of running his store, Traugh is also a firearms instructor teaching hundreds of Iowan's each year and serves as a reserve officer with the local police department.
Why CFS:
I have always had a passion to help people. Being a reserve officer for 10 years as well as through personal past experiences, I know this world is not a safe place and people need training.
The Intuitive Defensive Shooting system helps people understand how their body and mind reacts during the stress of a potentially lethal encounter and gives them a better understanding how to use their defensive tools.
Knowing that people in my community have a source to learn the skills that could make them safer is important to me, which is why I took it upon myself to become a Intuitive Defensive Shooting instructor.
Keep learning. Keep Training. Keep getting educated.
There were no results found.