Robin Godolphin – La Crosse, WI
608-385-3088
|
godolphinarms@gmail.com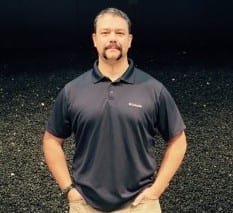 Bio:
Robin is the manager of Gander Mountain Academy La Crosse and a partner in the Ungentlemanly Training Group.
With as much public contact as these roles involve, Robin has developed an open-armed style of communicating and instructing to engage myriad perspectives. Witnessing pupils' metamorphosis to informed and balanced people is the melody of his calling.
>ICE Training Company – Intuitive Defensive Shooting Instructor, FitShot Coach
>Gander Mountain Academy Instructor, including the instruction of multiple concealed weapons permit curricula
>National Rifle Association – Firearms Instructor in multiple disciplines including Pistol, Rifle, Shotgun, Range Safety Officer, and Metallic Cartridge Reloading
>07/02 FFL SOT,
>Certified Glock and M&P Pistol Armorer
>Small business manager and educator since 2004
Why CFS:
The nature of CFS makes it an essential area of study for anyone who may use firearms defensively. In a broader sense, the core tenets are relevant for everyday critical thinking. In the words of one of my mentors, "It's more than a shooting program."
If one is to inform others regarding deadly force, the information must be clear and honest. CFS requires that both student and instructor espouse skepticism and curiosity. In doing so, the whole area of study is scrutinized, turning each stone as it is found.
Finally, the team of individuals teaching this material is as diverse as the students learning it. Avenues through which to learn and evolve are limitless, allowing the instructor to remain a student.
There were no results found.