Barry O'Neal – Milton, FL
(850) 902-3291
|
barry@nwfft.com
|
http://www.nwfft.com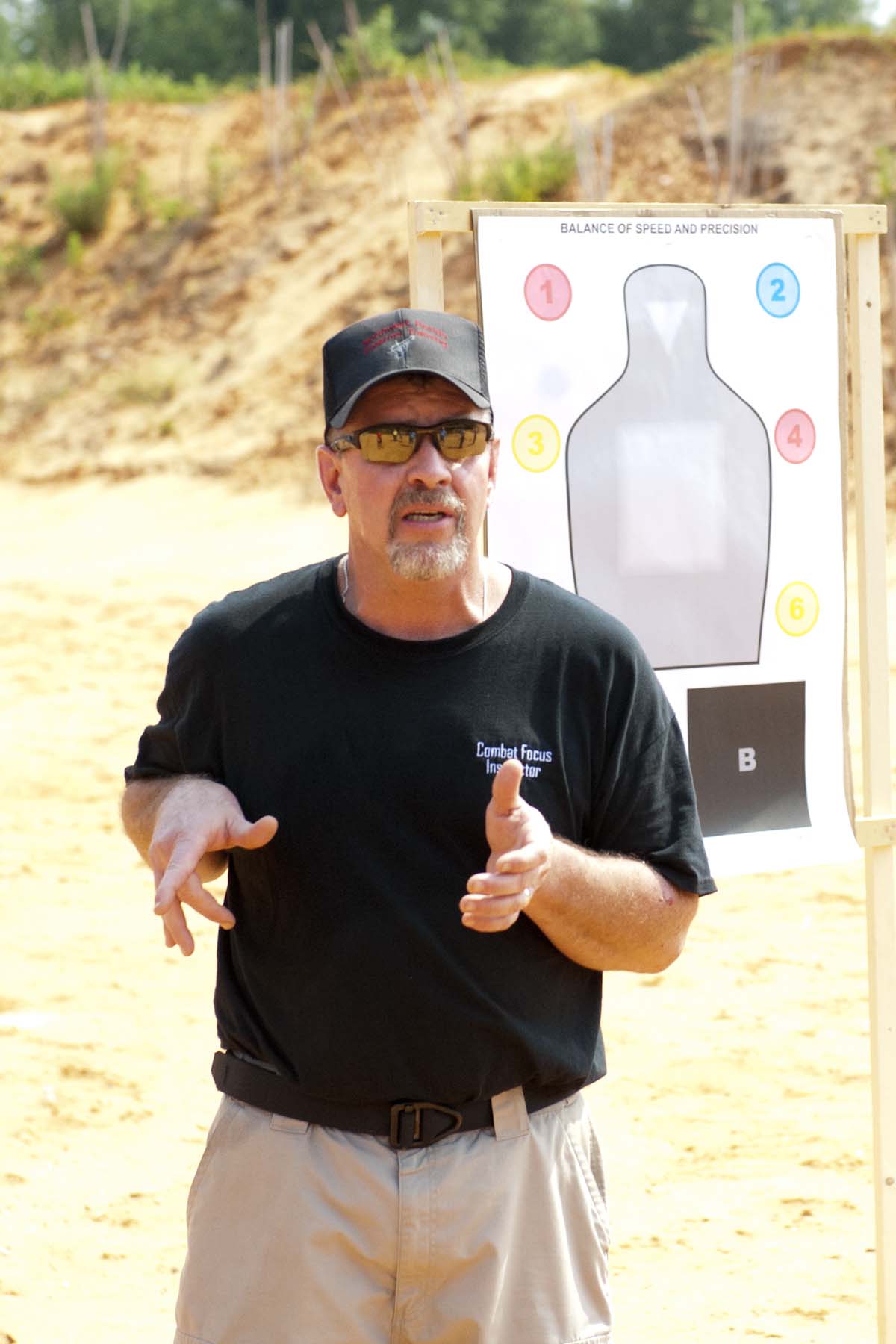 Bio:
Barry is a retired Air Force Officer, with over twenty three years of active duty.  He flew combat support missions in B-52's during Desert Storm.  Barry is a co-owner with his wife Sandy of Northwest Florida Firearms Training, INC, where he trains students in NRA Basic Pistol, Home Firearm safety, and Personal Protection in the home.  He also provides students applicable training to apply for a concealed weapon license in the State of Florida.
Barry has been shooting and hunting with rifles most of his life.  It was just within the past ten years that he got heavily involved with handguns.  He has taken advanced handgun training with Massad Ayoob, Suarez International, Sig Academy, and Intuitive Defensive® Shooting.
Why CFS:
I learned of Rob Pincus after watching a show on the outdoor channel where Rob was doing an episode from the Valhalla Training Center.  I told my wife that he would be a good advanced Instructor to train with if we could get an opportunity.  During the show Rob mentioned Intuitive Defensive Shooting (CFS), we started digging around the internet to find out what CFS was all about.  A very long story short, we decided to host a CFS course in Crestview Florida in Feb. 2011.  We were students during the CFS course and we came away from the course changing the way we thought, and taught as NRA Instructors, about defensive shooting and the way we personally thought about defensive training.
The CFS course made such a drastic change in my way of thinking about defensive shooting, I decided to look for an opportunity to take the CFS Instructor course.  Who in their right mind would spend that amount of money with going in information of Rob's less than 50% pass rate from the course.
I took the instructor course and completed the certification 3 months later.
I now teach CFS because it makes perfect since, especially when you are able to explain "why" the concepts are there and the drills are run…its not about shooting paper for good groups, its about a training environment that will help you be a warrior expert, be able to recognize the threat and respond appropriately and efficiently to a Dynamic Critical Incident.
There were no results found.